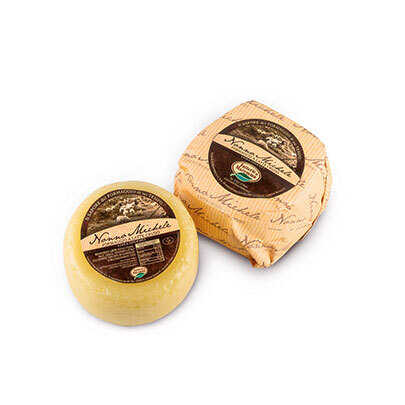 The Nonno Michele cheese is produced with our best fresh milk, processed raw to maintain the natural microbial flora.
The curd is white in colour and it is ripened for at least 60 days. The hints are typical of the raw milk processing, elements of it changing based on the production period.
The name of this particular pecorino cheese is a tribute to Michele Casula, the ancestor who came directly from Sardinia and was able to plant the roots for what then became the Caseificio Val D'Apsa.
Nutritional values
Valori medi per 100 g di prodotto

Storage
in the refrigerator from + 2 ° to + 6 ° C for a maximum of 9 months in whole form and 6 months if vacuum portioned