Our cheese factory will also be attending the 19th edition of the Parma International Food Show, with a completely redesigned stand.
This is a particularly important occasion, because the Italian Ministry of Agriculture, Forestry, Culture and Tourism has proclaimed 2018 as "National Italian Food Year".
More than 3,000 exhibitor companies and a growing number of entrepreneurs and buyers, both Italian and international, are expected to visit Parma from 7 to 10 May.
Apart from Europe and the United States of America, the main markets for Italian food exports are Canada, Japan, Australia, Russia, China, Hong Kong, South Korea, Thailand and Taiwan.
The innovations for Cibus2018 will include a new hall to exhibit the most innovative, most original new food products placed on the market, selected by a jury of experts.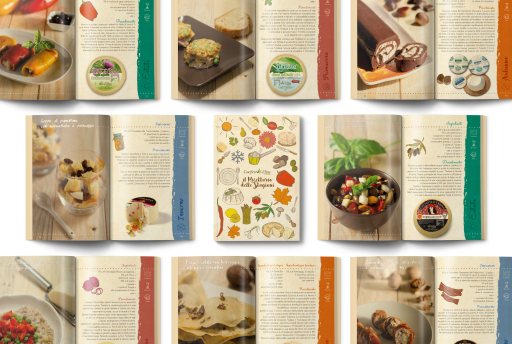 We have great satisfaction in informing all our friends of our cheese factory that Val d'Apsa has actually had two nominations for the prestigious "Formaggi&Consumi Awards". Two of our creations will be taking part in the ninth edition of this major award for excellence, assigned by the retail industry: the "Seasonal Recipe Book" in the "best pop material (flyer section)" category and the recently rebranded "I Creativi" cheeses line, in the "Best supermarket product packaging; fresh and medium ripe cheeses" category.
What more can we say? Except that we will see you at Cibus from 7 to 10 May, Hall 2 stand E 008, to share an amazing flavour experience with us.